Hall of technique and sports cars
Yes, we didn´t forgot to you. The hall of 70 is maybe full of adrenalin, but just here, in red tuned environment you can find the right american cars. One of the most famous Riviera, or legendary Mustang can´t allow you to pass this hall. They are proudly standing on start line, ready to show you, what is a true american power. They are beautiful but you can notice, this place is not only about cars.
Next those jewels are standing the models of engines, gears. OHV, OHC, air-cooled and water-cooled, two, or four-strokes. Just on those models we want to show and to explain, how does it works. What is happened, when you will l depress the throttle. Where is water flows in the engine, where oil, how does work a cooling system, lubrication... And what about the differential, brakes, steer wheeling ...? Best you can see it live. Each year will come two or three next models, this hall is still in preparing process.
We have chosen for you
Big Block 368 cu.in
V8 engine, the last cast – iron big block in Cadillac cars depressed for the seasons 1980 and 1981 content to six liter (368 cu inch). This engine suited to a new regulations CAFE (Corporate Average Fuel Economy). Its computer controlled system (made in Eaton Company) eliminated from use the suction and exhaust valves by the two or four stroke engines. That´s why the engine worked according to performance need like a V6 or V4. Assumption was to have a third gear and to go faster like 56 km/h. Unofficial name for this engine was V8 -6 -4, but earlier technology were not so perfect to a reliable working. This is the reason to finish with the production of this legendary engine.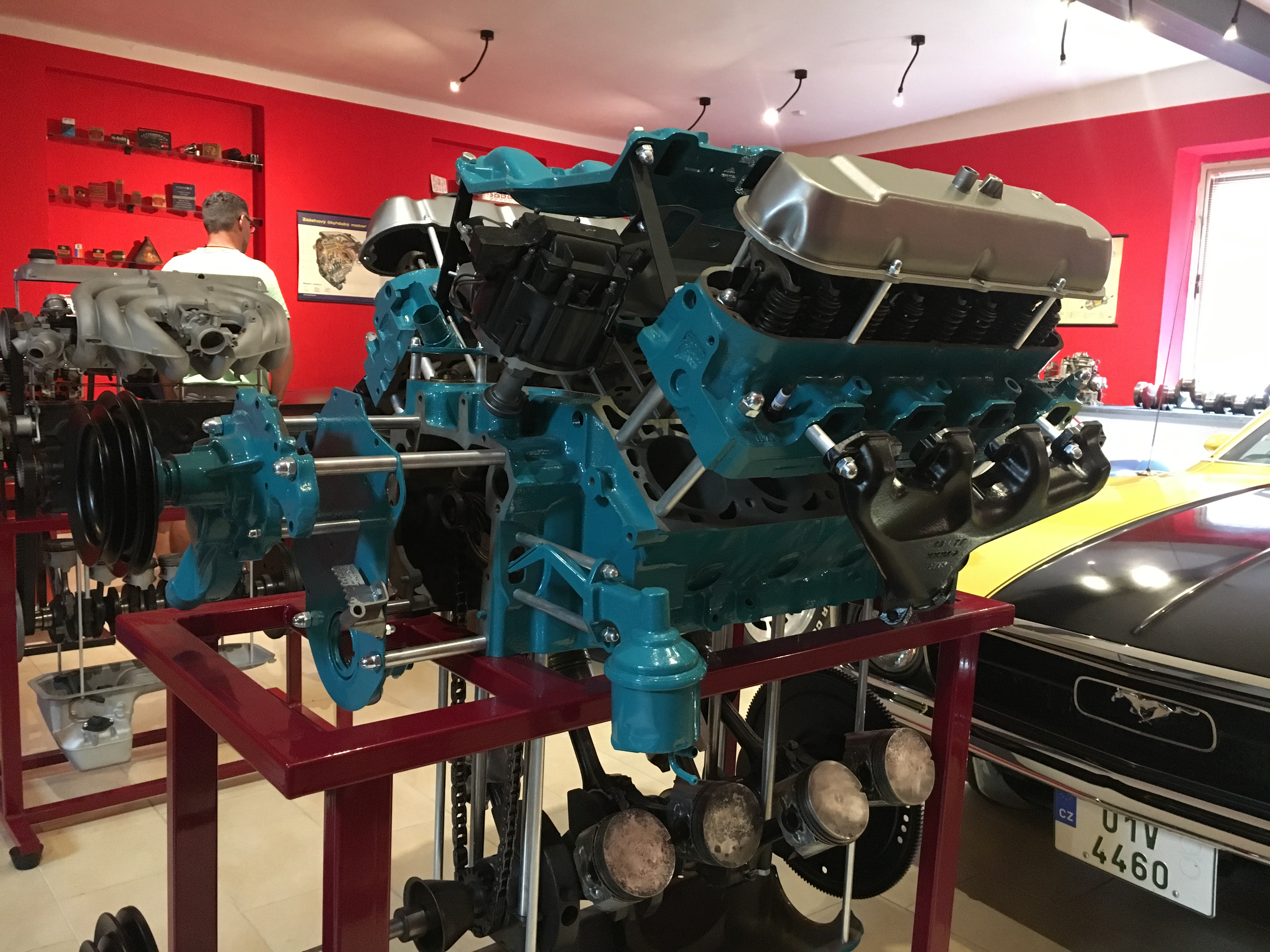 1980
Date of manufacture

6,0l
Engine capacity

37 885
Units manufactured


Next car