Soon you can look forward to a realistic model of the assembly line, thanks to which Ford cars were cheaper, the amount of production was many times bigger and the number of owners of Ford grew up.
Henry Ford. The name, the icon. The visionary. Stubborn and uncompromising entrepreneur. The man who undoubtedly put up Amerika on wheels. It is a great pleasure to pay tribute to his name and his legacy. In front of original picture from 1917 we slowly build a model of the assembly line. This famous assembly line, which gave an importance of serial production to the world. We are not ready yet, it will takes a long time, but on two models you can admire a genial easy solution of the model T constructions.
And what about a tin Lizzie, how is model T also called say Mr. Henry Ford? " I will build a car for a masses. It will be for a family large enough but it will fit to a person, who need to drive and to take care of it alone. It will be produced from the best materials, by the best employees with the simplest technology, which is a modern engineering able to invent. But it will be so cheap, to each worker could to buy this car and to enjoy many hours of happiness with his family under open air" …and how he said, he done. The last Fort model T built in Detroit had a serial number 15 007 033.
We have chosen for you
Ford T 1923
The car came from a state New Jersey, from a town Paramus and the last owner is working in Brooklyn. On the odometer is only 9 800 miles. The destiny was extremely benevolent to this piece. Only two owners have been changed in its long live. Ford produced this unique construction between 1915 and 1923. Just this archaic shape of the body was a target of derision in last years of the production. For this reason was this and another model, which was called "a telephone booth" excluded from the production. Paradoxically those two models were now among most searched cars from Ford. Let´s notice, how difficult is for a driver to get behind steering wheel and in the same time how large space offer model T on back seats. Model T will be always for Ford and for the USA always a key car of car history.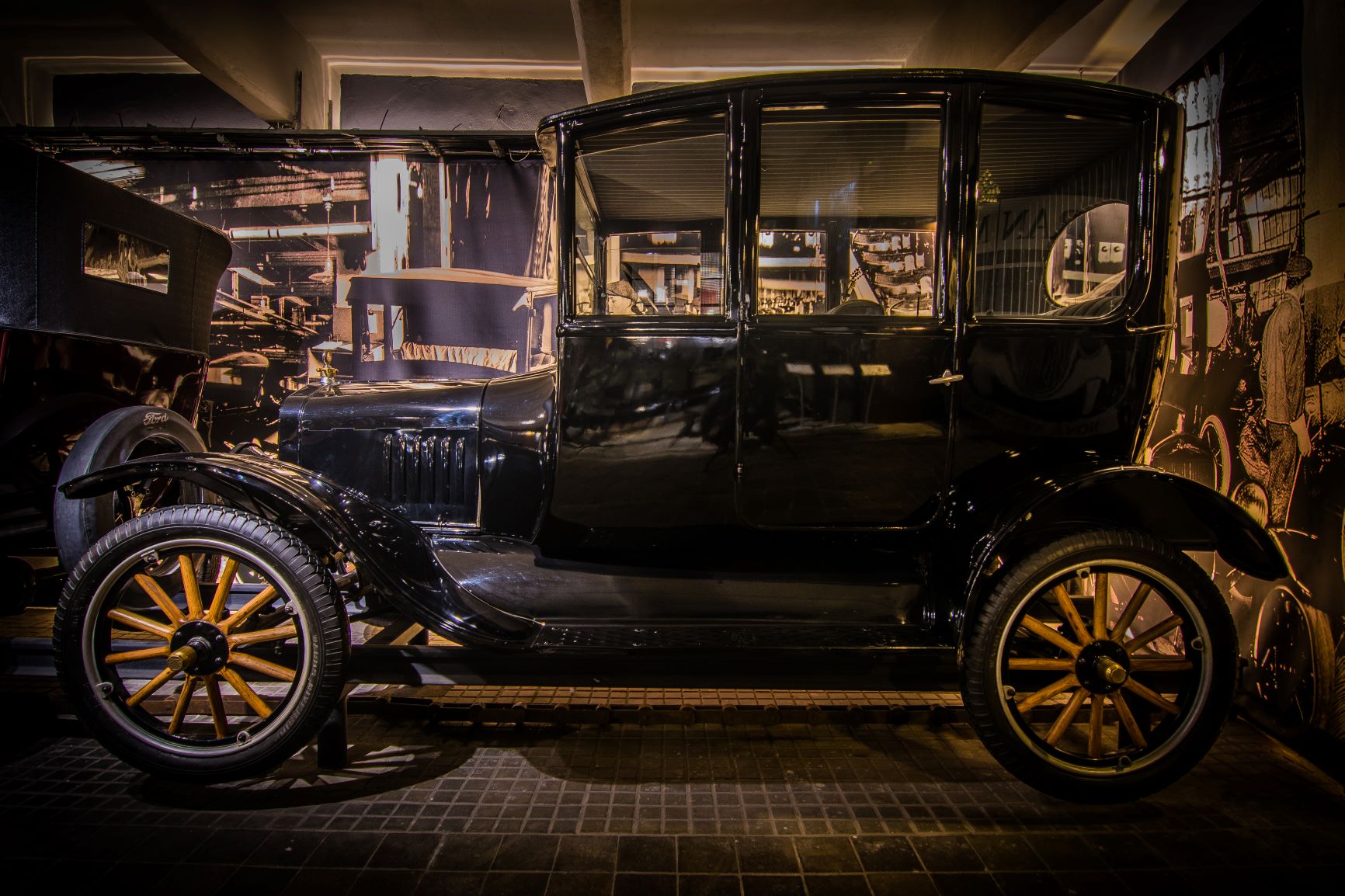 1923
Date of manufacture

3,0l
Engine capacity

15 007 033
Units manufactured
Isn´t a shape of the body gorgeous?


Next car