We declare we are the biggest museum of American prewar cars. This hall is the evidence of it. In this place you can see the most complete and the largest collection of the 20´s and 30´s. More than 100 years old cars are imported from all corners of the USA. The marks which do not exist anymore. The cars which are the only specimen in our republic. And all this beauty is in a hall, we gave a suggestive and unobtrusive atmosphere of old good thirties of the last century.
Let´s enter together with us to the times, which is till now considered as a cradle of a style and natural beauty. Listen to captivating swing music and let´s imagine how these old good coaches sailed the journeys from New York to San Francisco. How the cars carried old natives to a Sunday prayer, children to schools or maybe Al Capone to the bank and back :) This is the start of motorizing. Here is the beginning of it all...
We have chosen for you
Franklin 13
The car comes from California. His owner owns oil deposits in the suburbs of Los Angeles, in Beverly Hills. He inherited this car from his father, who did a business in finance and who was one of members of the city council. In that council which decided to create a billboard HOLLYWOOD in 1923. The car has been used mostly by the daughter of the owner and to the beaches in Santa Monica and Malibu. Franklin cars made a price alternative to the premium marks like Cadillac and Packard. The direct competitor was Buick or Hudson. The front part of the cars was at the first similar to the Renault cars and it wasn´t perceived well. The headquarters decided on a common massive cooler, although the engines were cooled by the air. Because of easy driving, big performance and quietness of the engine operations the Franklins belonged to the most favorite cars in the USA.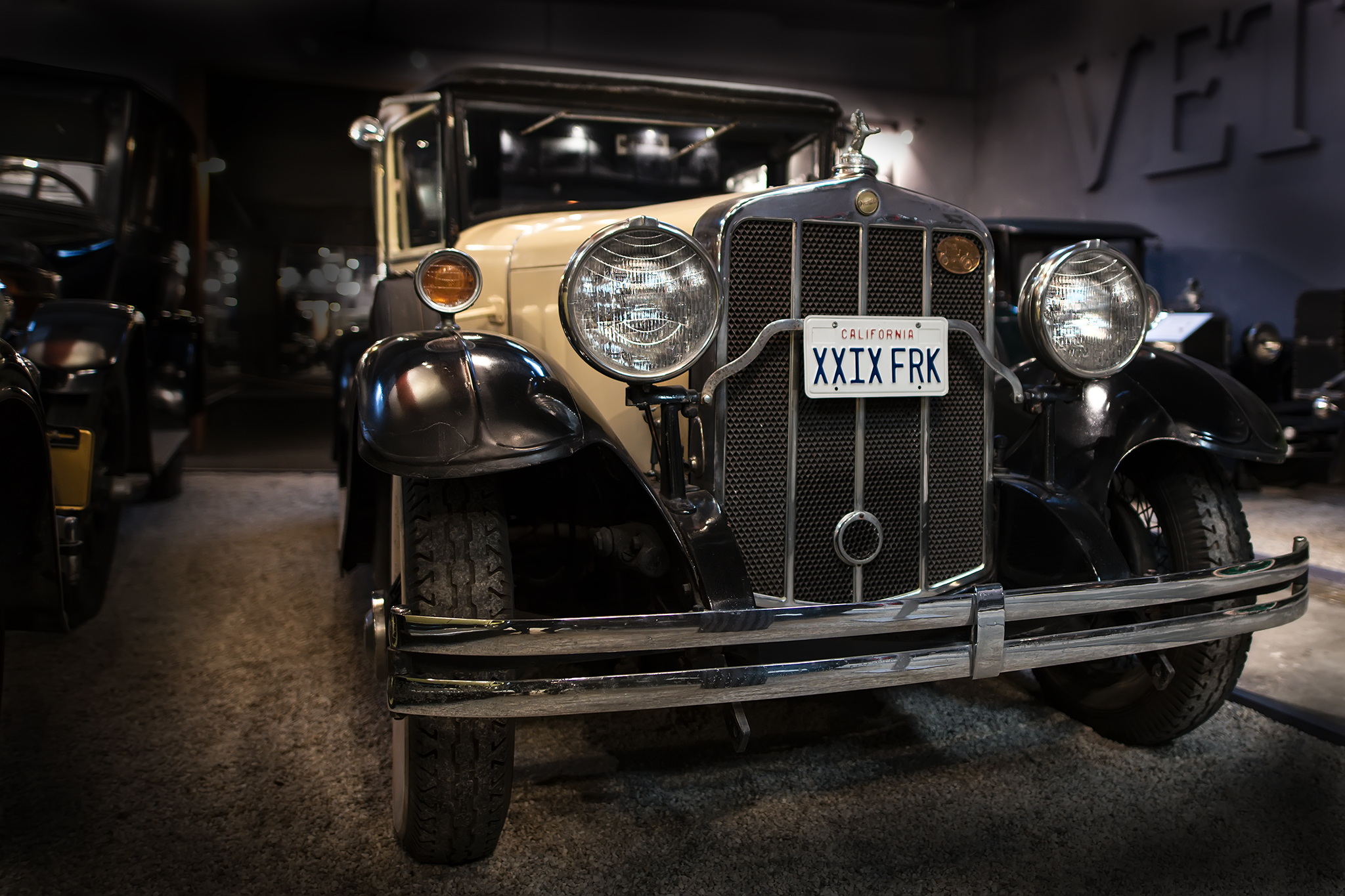 1929
Date of manufacture

4,5l
Engine capacity

14 000
Units manufactured
Air-cooled - these were Franklin cars


Next car