We declare we are the biggest museum of American prewar cars. This hall is the evidence of it. In this place you can see the most complete and the largest collection of the 20´s and 30´s. More than 100 years old cars are imported from all corners of the USA. The marks which do not exist anymore. The cars which are the only specimen in our republic. And all this beauty is in a hall, we gave a suggestive and unobtrusive atmosphere of old good thirties of the last century.
Let´s enter together with us to the times, which is till now considered as a cradle of a style and natural beauty. Listen to captivating swing music and let´s imagine how these old good coaches sailed the journeys from New York to San Francisco. How the cars carried old natives to a Sunday prayer, children to schools or maybe Al Capone to the bank and back :) This is the start of motorizing. Here is the beginning of it all...
We are chosen for you
Dodge DH6
The car comes from Minnesota, from the town Princeton. The last owner is a member of the Dodge club to these days and he said, it was a pleasure for him to have his car in our museum. Model DH6 is quite rare and just this car was the first in a collection of the previous owner. The design team of the Dodge Company elongated fenders and in this way they distinguished the car from the old era of angular bodyworks, middle part of the car got more graceful shape, the area around the windows became rounded and overall this car approached the future shape of bodyworks with aerodynamics solution of air flowing. To the basic equipment of the car belong hydraulics brakes, vinyl cover of the roof and six volt distribution. The car was repaired in 1974 and before exhibit in our museum has been made only basic cosmetic adjustments.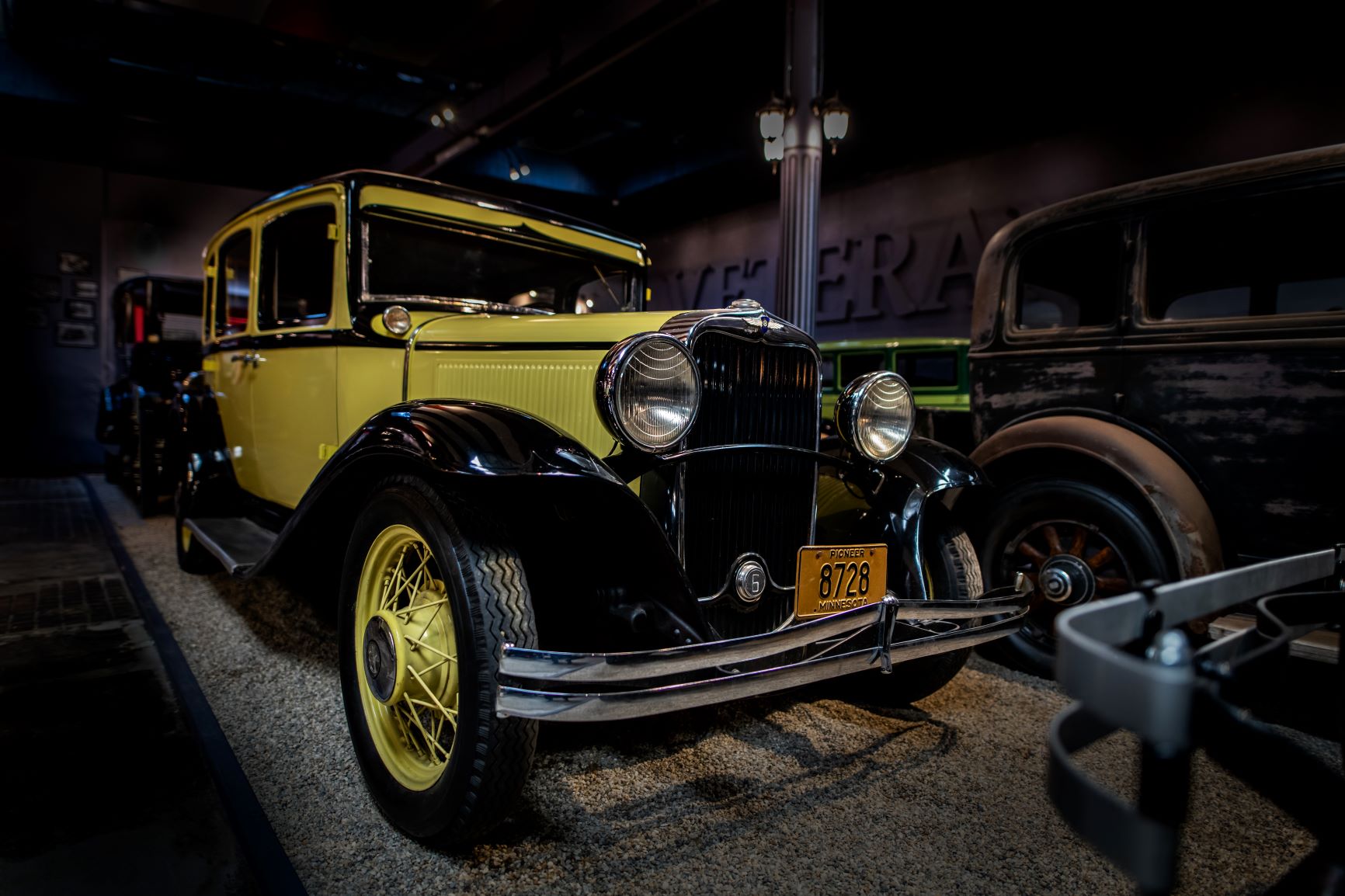 1931
Date of manufacture

3,5l
Engine capacity

33 090
Units manufactured
Dodge 1931 in gorgeous yellow