This is a first goal of all boys, who came to our museum. At last a technique and design got in one and we can go. The starting flag just started our trip to hippie era, when ladies and car threw away all shame and showed in whole beauty. This is the time of legendary cars of USA, which weren´t being and never will be overcome. And according our habit, this hall is not about the cars only. Look around and don´t be in a hurry. We have captured this moment for you. So don´t let it escape...
On the history is amazing a fact, that it allow you follow a development. Therefore we are trying to introduce a chronological row of cars which are sort by way, how was changed their design. A beautiful exam could be three car from the Buick, free time edition called Riviera. Years 1968, 1970 and the most known, by the Corvette inspired year 1971, which was designed by Mr. Jerry Hirschberg. The whole concern Ford with its legendary Torino GT or Gran Torino is not staying behind. You can find a representative of a luxury division – Lincoln Continental Mark IV or Mark V.
We have chosen for you
Continental Mark IV
The car comes from the state Indiana, from the town Indianapolis. The last owner is a US veteran of the war and this car he got as a gift from representative of the Indiana like an appreciation for his military service in Vietnam. This old man in a straw hat lives in a ordinary bungalow with a small garden in front a house, he smokes tobacco pipe but he promised me, that his Continental is strictly non-smoking car. We bought it in 2012. The edition Mark is a shop window of the Ford Motor Company, luxury division Lincoln. This old metallic color in combination with beige vinyl roof belongs to a most frequently ordered color combinations. This car is on the oldtimers license plate and when we save some money, we go with it on trips... The consumption is about 14-17 l/100 km. The car is in rock solid condition.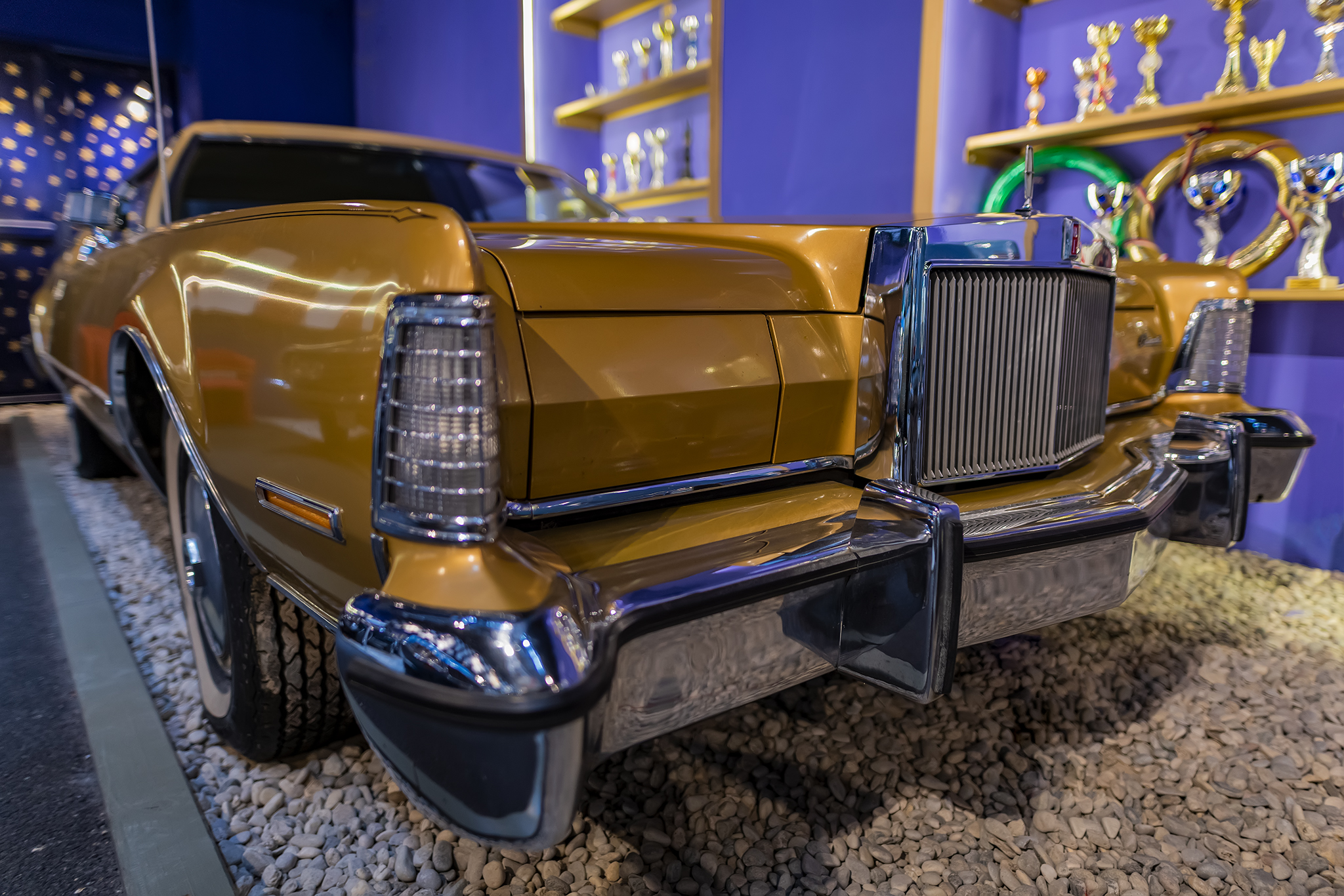 1974
Date of manufacture

7,5l
Engine capacity

10 194
Units manufactured


The gold metallic color in front of a blue wall looks great