The place you are not likely to visit as easily... We store cars on their arrival from the port or those waiting for a refresh or restoration waiting for their re-discovery in this dry environment. We believe that each year, each season brings about new automobiles and the guards change between the display and deposit happens right here. The deposit is our lab full of surprise.
Momentarily we have in storage cars such as 1959 Ford Edsel, 1968 Buick Riviera, 1949 Pontiac Streamliner, 1967-68 Mercury Cougar, 2x Rolls Royce, 2x Jaguar E-Type, 1955 Imperial Chrysler, 1956 and 59 Oldsmobiles Delta and Type 88, but also an old Tatra or Velorex. From the older models we have 4 Franklins, Studebakers, Lincolns, Dodges, Nashes or Willis Knight with sleeve valve engine.
Oldsmobile Super 88
1956 Oldsmobile Delta. Made in the year when Mel Gibson, Ingemar Stenmark or Tom Hanks were also born. Delta is the same name for a prototype line of balistic missiles used by NASA for their space programme. The theme of space voyages was in that's why automakers didn't hesitate to name their cars in line with this fashion. 1956 Delta is a factory code-name of Oldsmobile 88 whith 5.3 litres engine dispacement sporting 230 horsepowers. Due to rather high performance above many standards multiple sources in it's time started for the first time refering to this vehicle as "muscle car".
In July of 1962, i.e. in the year of Cuban Missile Crisis Soviet missiles Sandal and Skean were moved to the Cuban teritorry. The US intelligence had failed miserably becaus president Kennedy was informed by almost a month's delay. Although the president Khurshchev was denying any information concerning arms being moved it was evident from air photos that Cuba was being armed by the Soviets. In this automobile at that time travelled a Polish national with a US visa who was working for embassy in Warsaw. Heading to Vienna he was transiting Czechoslovakia. This gentleman was working for CIA and on board of this vehicle he was carrying microfilms with documented locations of missile bases in the San Cristobal area, which is about 100 km from Havana. The total number of snapshots taken by the U2 pilot Richard Heyser was 928. There were 115 of them hidden in scrolls in the top left corner of headliner. The driver's name is not know to us yet neverhteless it has been confirmed that he crossed Czechoslovak borders and was pulled over by customs men for a detailed search at the border pass Dolni Dvoriste. They knew what were they looking for and their search was targeted. Using forceps they extracted the scrolls and the car was confiscated which is also recorded in it's title. The driver - agent was busted to be later exchanged for another agent which wasn't unusual at that time. The Delta eventually reached Vienna but under ownership of the Czechoslovak state and it was assigned to the guards of the ambassador Dr. Karel Ptrzelka. Before the Velvet Revolution it was bought by a collector in Blansko, later sold to Mlada Boleslav to finally make to to us...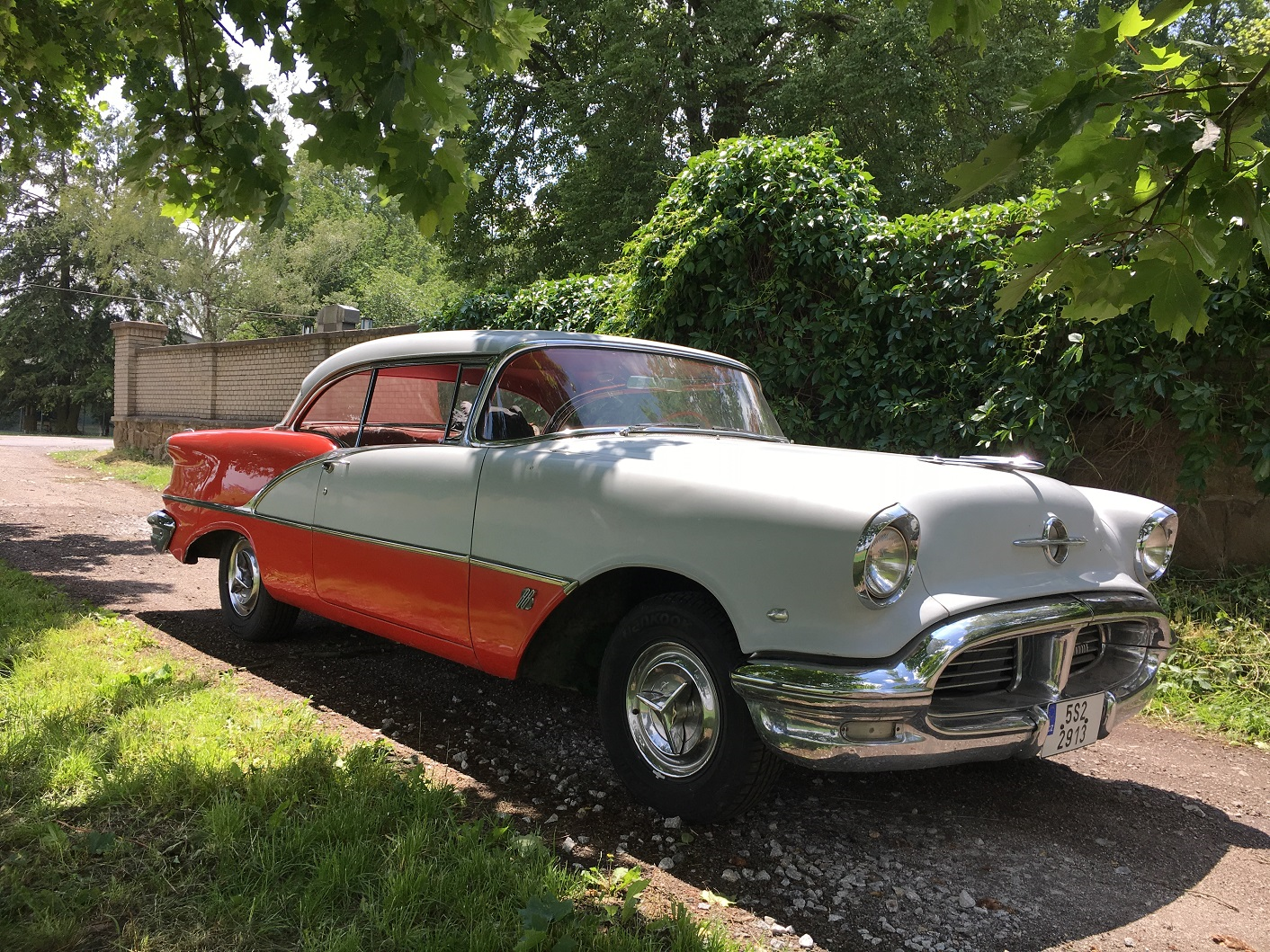 1956
Date of manufacture

5,3l
Engine capacity

14 250
Units manufactured


Next car