Let´s imagine, you are standing in front of a beaming Manhattan by night of the sixties, on the parking lot full of those wonderful and biggest American cruisers. This is unrepeatable time, each collector wants to visit even for a moment. And you can! Sit down on a bench and dream. Perceive the grandeur of the cars, when America was really GREAT. Let us to introduce the best, what the American car industry could in the rocket age of the sixties produced.
You will see a collection of Cadillac 1957, 1958 and the best in the end – from the pen of Mr. Bill Mitchell – the famous Cadillac 1959 of all time... you must simply see this one! Marks like Oldsmobile or Buick didn´t stand behind with their legendary model Super, familiarly called B58 Bomber :) Take a look to the cat eyes of Chevrolet Bel Air and admire together with us the mightiness of the Continental 1959. This is a hall of 50´s and 60´s.
We have choosen for you
Cadillac Sedan DeVille
The car comes from the Mekka of all cars - Detroit, Michigan. It's previous owner is a classic cars collector and he actually paid a visit to our museum in person. The designer Bill Mitchell gave birth to the largest tail fins in brand's history. Cadillac has been a synonym for luxury, opulence and is still seen as a symbol of success. In the "rocket" era of the 50's it was to no surprise that among a plethora of progressive elements the automobile boasted with the largest tail fin size. The car is equipped with air condition, four electric windows, power-adjusted seats in six directions, automatic hi-lo beam switch and much more...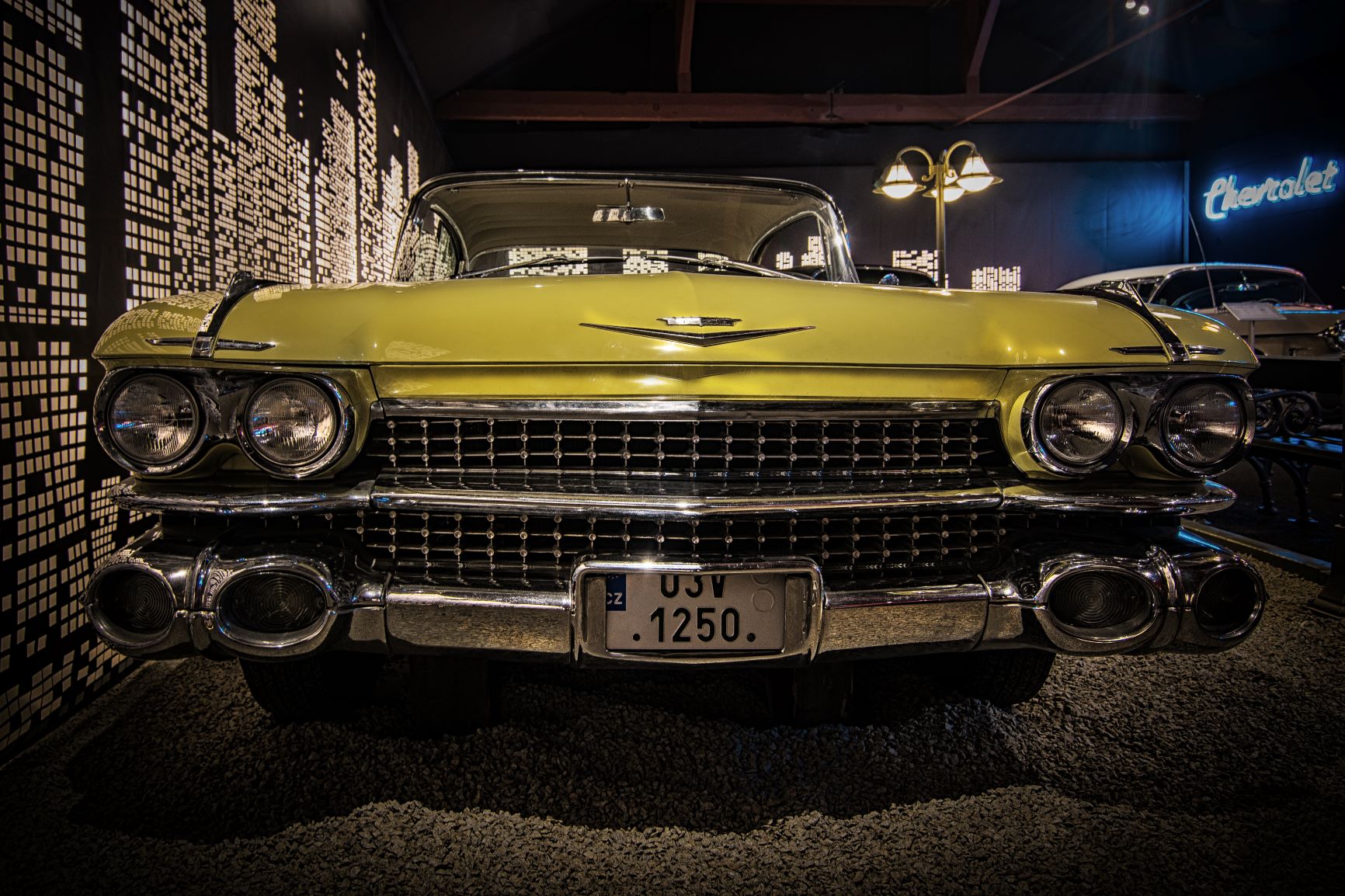 1959
Date of manufacture

6,4l
Engine capacity

53 000
Units manufactured
Cadillac 59 car with the biggest tail fins in the history


This Caddy has no start or end :)