Let´s imagine, you are standing in front of a beaming Manhattan by night of the sixties, on the parking lot full of those wonderful and biggest American cruisers. This is unrepeatable time, each collector wants to visit even for a moment. And you can! Sit down on a bench and dream. Perceive the grandeur of the cars, when America was really GREAT. Let us to introduce the best, what the American car industry could in the rocket age of the sixties produced.
You will see a collection of Cadillac 1957, 1958 and the best in the end – from the pen of Mr. Bill Mitchell – the famous Cadillac 1959 of all time... you must simply see this one! Marks like Oldsmobile or Buick didn´t stand behind with their legendary model Super, familiarly called B58 Bomber :) Take a look to the cat eyes of Chevrolet Bel Air and admire together with us the mightiness of the Continental 1959. This is a hall of 50´s and 60´s.
Oldsmobile Ninety Eight Delta
Oldsmobile Ninety Eight 88 Delta from the year 1956. In this year besides this car was born for example Mel Gibson, Ingemar Stenmark or Tom Hanks. Oldsmobile used the same name for this car like name of future sort of ballistic rocket, which were used by NASA for its aerospace program. The topic of flight to a cosmos was very modern and the company in car industry didn´t hesitated to use those names for their car models. Delta from 1956 is a factory designation of the Oldsmobile 88 with the engine 330 cu.in and performance 230 HP. The torque and performance were in that time above of common level of other cars and for this reason is this car connected with naming "muscle cars".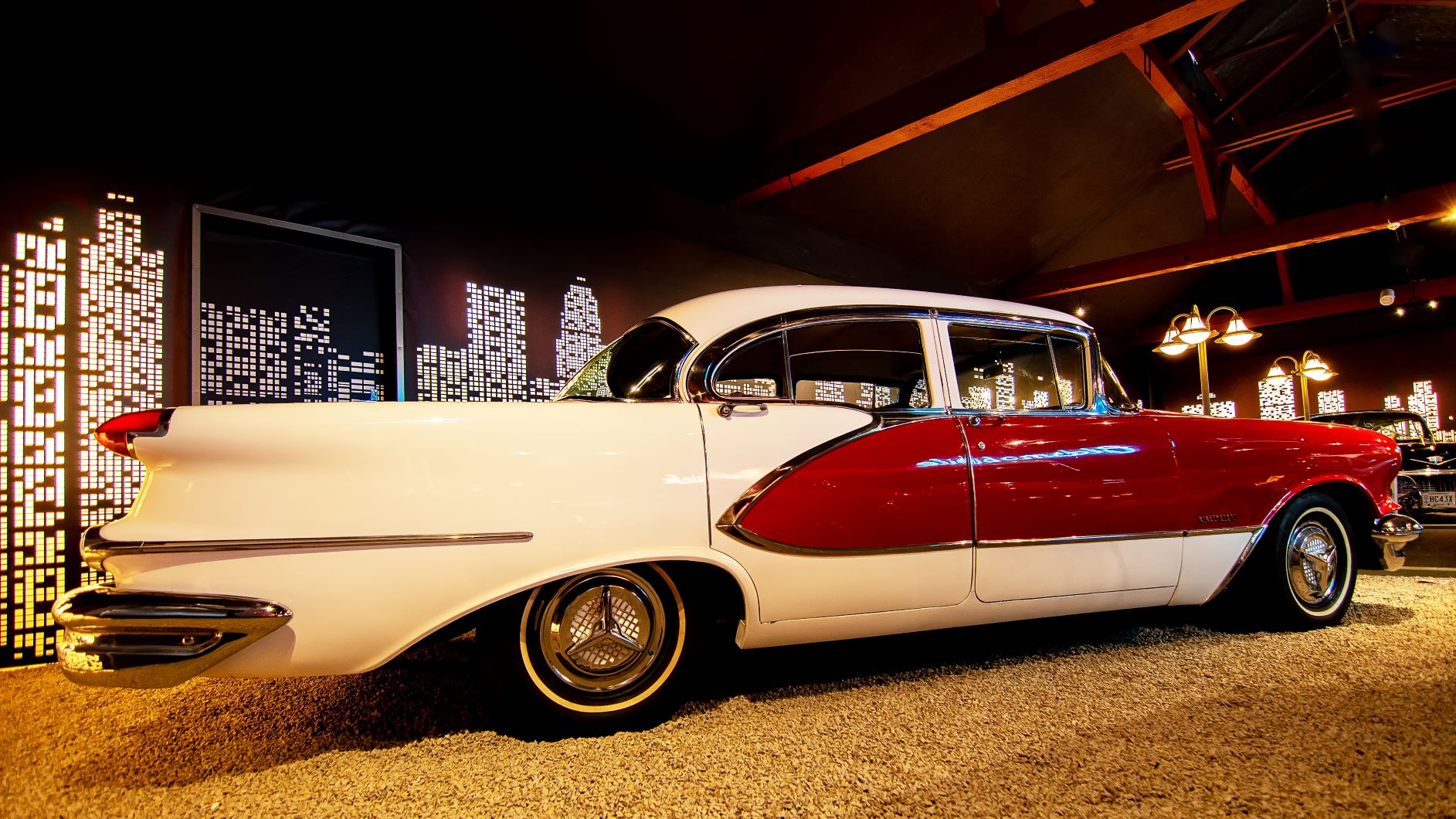 1956
Date of manufacture

5,3l
Engine capacity

9 778
Units manufactured
Year 1956 is a last year of models of the second generation


Next car