This is a first goal of all boys, who came to our museum. At last a technique and design got in one and we can go. The starting flag just started our trip to hippie era, when ladies and car threw away all shame and showed in whole beauty. This is the time of legendary cars of USA, which weren´t being and never will be overcome. And according our habit, this hall is not about the cars only. Look around and don´t be in a hurry. We have captured this moment for you. So don´t let it escape...
On the history is amazing a fact, that it allow you follow a development. Therefore we are trying to introduce a chronological row of cars which are sort by way, how was changed their design. A beautiful exam could be three car from the Buick, free time edition called Riviera. Years 1968, 1970 and the most known, by the Corvette inspired year 1971, which was designed by Mr. Jerry Hirschberg. The whole concern Ford with its legendary Torino GT or Gran Torino is not staying behind. You can find a representative of a luxury division – Lincoln Continental Mark IV or Mark V.
We have choosen for you
Chrysler Imperial
You might know the saying. The crisis is here we must eat smelly cheese, drink old wine and our cars don't even have roofs. This particular one is a California car. Sold in a town named Ventura as non-functional. It once broke down and she never took it again on her regular trip with daughter to Bakersfield. Not pleased by the called technician's finding of serious engine failure forced her to put up and advertisement. Having shortly studied weaknesses of Imperials we decided to respond to the ad. The elderly lady thought we must have been joking that we intended to ship the 2.5 ton vehicle to Europe. We reassured her that we are indeed so crazy but as we didn't bargain, saying: "time is money" she agreed to seal the deal. So what was it that was wrong with the car? Old Imperials of this generation suffer from internal corrosion of exhaust mufflers. Fragments of their partitions used to break lose simply blocking the pipes. Car with clogged up exhaust pipes is no good to take you anywhere. We were lucky this was the case of our car. We had a brand new exhaust fitted in Los Angeles and the problem was gone. This car model was designed by Mr. Elwood Engel and The Chrysler company promoted the Imperial brand to a separate luxury division beginning with the 1955 model which is also in possession of our Museum. The Imperial saga lasted throughout several generations up until 1975.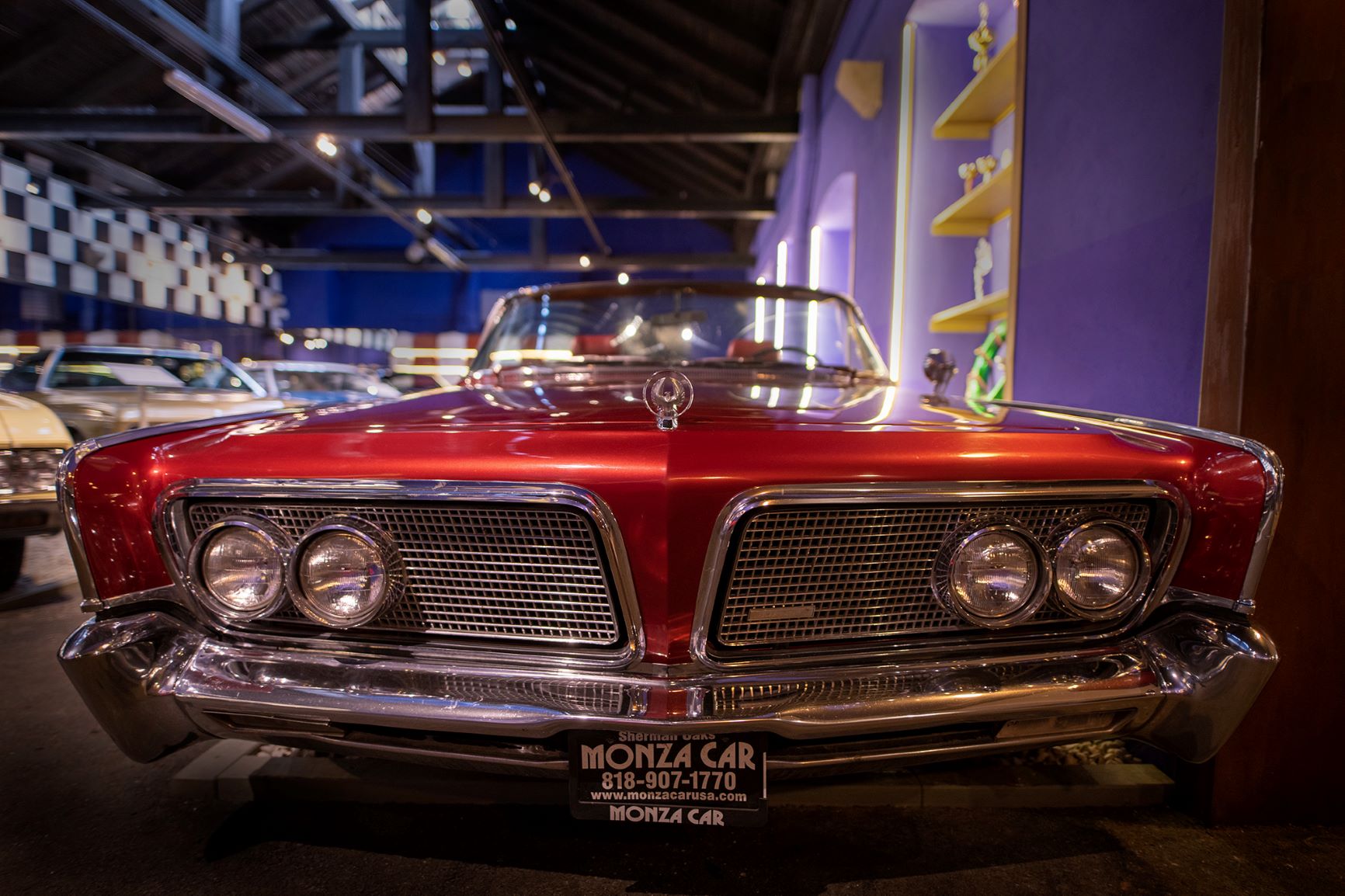 1964
Date of manufacture

7,2l
Engine capacity

23 295
Units manufactured
Who wouldn't want to take a ride in this fantastic convertible...


Next car