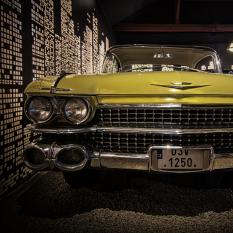 The car comes from the Mekka of all cars - Detroit, Michigan. It's previous owner is a classic cars collector and he actually paid a visit to our museum in person. The designer Bill Mitchell gave birth to the largest tail fins in brand's his...
More information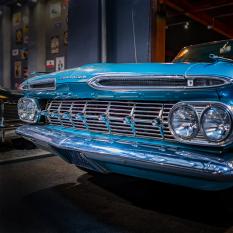 The car comes from South Dakota, from the town Aberdeen. Last owner Terry is choirmaster in the local art school. Chevrolet used also a title Bel Air for a segment of premium class of interior equipment. In the 1959 the Chevrolet began use the new i...
More information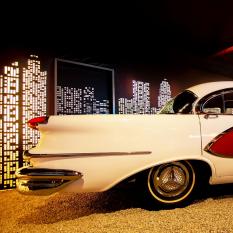 Oldsmobile Ninety Eight 88 Delta from the year 1956. In this year besides this car was born for example Mel Gibson, Ingemar Stenmark or Tom Hanks. Oldsmobile used the same name for this car like name of future sort of ballistic rocket, which were us...
More information