We declare we are the biggest museum of American prewar cars. This hall is the evidence of it. In this place you can see the most complete and the largest collection of the 20´s and 30´s. More than 100 years old cars are imported from all corners of the USA. The marks which do not exist anymore. The cars which are the only specimen in our republic. And all this beauty is in a hall, we gave a suggestive and unobtrusive atmosphere of old good thirties of the last century.
Let´s enter together with us to the times, which is till now considered as a cradle of a style and natural beauty. Listen to captivating swing music and let´s imagine how these old good coaches sailed the journeys from New York to San Francisco. How the cars carried old natives to a Sunday prayer, children to schools or maybe Al Capone to the bank and back :) This is the start of motorizing. Here is the beginning of it all...
Studebaker Big Six
The Studebakers in Indiana were busy in the 1st half of the 19th century . They were 5 boys and 5 girls. The old man was a blacksmith and the boys took over his business. With the gold fewer just starting to boom they focused on making buggies and carriages, later army wagons as well. The biggest success of the Studebaker Brothers Company were coaches for The White House. The era of motorization is coming and in 1911 after experiences with electrical tractions the newly renamed company Studebaker Corporation finally has it's own six-cylider machines.
Struggling to keep up with the trend set by the so-called Detroit big three the company often ends up in red numbers. It's fusion with Packard hadn't help much and in 1966 the last automobile leaves the assembly line. Our model is named Big Six. This incredibly reliable automobile undergoing several changes was produced since 1918 up to 1926. In one New York museum they showcase a fully functional Studebaker with nearly 500 miles on the clock which in kilometers is almost 800 thousands. The first and before us the only owner a Texan Mr. Roy Bohn coming from a small town of Milano wrote us: "If you want an automobile that is going to work for you as I do for my wife, buy it". So I did listen to his recommendation not exactly looking for my wife's permission and the car in it's excellent shape was on it's way to our museum. Roy used to be a teacher at a local Baptist school spending his free time doing ragtime music.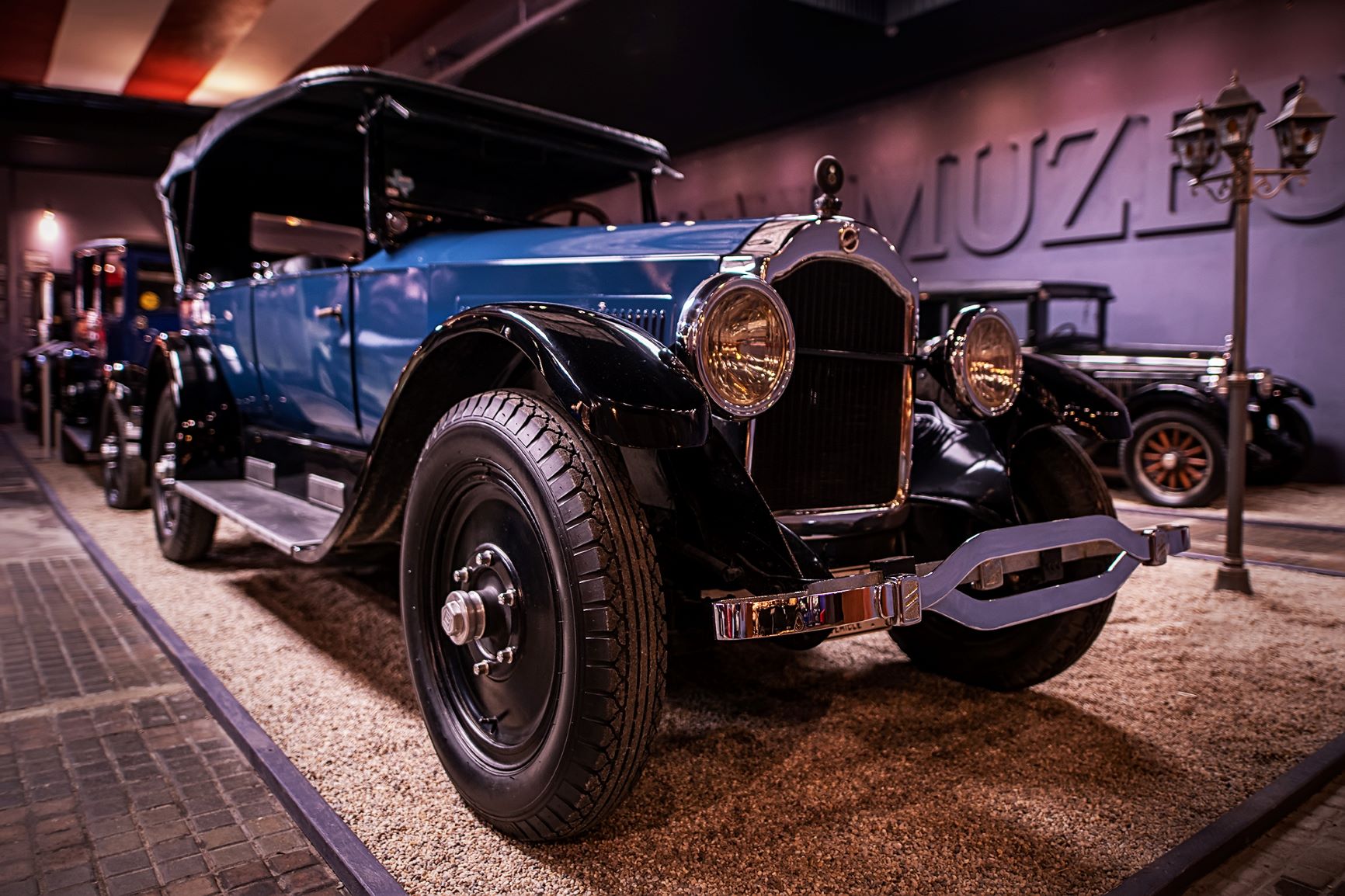 1924
Date of manufacture

6,0l
Engine capacity

26 000
Units manufactured
"If you're looking for an autmobile that is going to work as I do for my wife buy it."


Next car