We declare we are the biggest museum of American prewar cars. This hall is the evidence of it. In this place you can see the most complete and the largest collection of the 20´s and 30´s. More than 100 years old cars are imported from all corners of the USA. The marks which do not exist anymore. The cars which are the only specimen in our republic. And all this beauty is in a hall, we gave a suggestive and unobtrusive atmosphere of old good thirties of the last century.
Let´s enter together with us to the times, which is till now considered as a cradle of a style and natural beauty. Listen to captivating swing music and let´s imagine how these old good coaches sailed the journeys from New York to San Francisco. How the cars carried old natives to a Sunday prayer, children to schools or maybe Al Capone to the bank and back :) This is the start of motorizing. Here is the beginning of it all...

Buick 6-45
David Dunbar Buick made a fortune on a patent. As a plumber and a tireless innovator he figured out how to join metal with ceramics. We call it enamel today and yes it's this guy's idea. By selling this patent he gets 100 000 dollars which is enough to found in 1903 up until recently the oldest car manufacturing company in the US - Buick. His second achievement was his designed and patented OHV valvetrain. This concept lasted Buick throughout the whole it's history. Just to recap OHV means that valves are in cylinder head where as cam in engine block. By this car's year of manufacture Mr. Buick no longer owns his company. A year after it's funding it had been bought by Mr. James Whiting later taken over by notorious William Crapo Durant. He integrated the Buick automaker into his imperium known as General Motors - GM. The only previous owner of the car was Mr. Eugen Bohne from South Elgin, Illinois. Eugen has retired and still owns a few other cars. He initially did't trust us as he firmly believed he was a victim of scammers from the East. Our charming English persuaded him about the opposite and we learnt from him how close his business is to our's. He spent over twenty years in a rail museum near his home. Among other things the fact that his car would be in a museum was the right strategy to change Eugene's mind. The car is an example of when you treat old things with love and respect they last.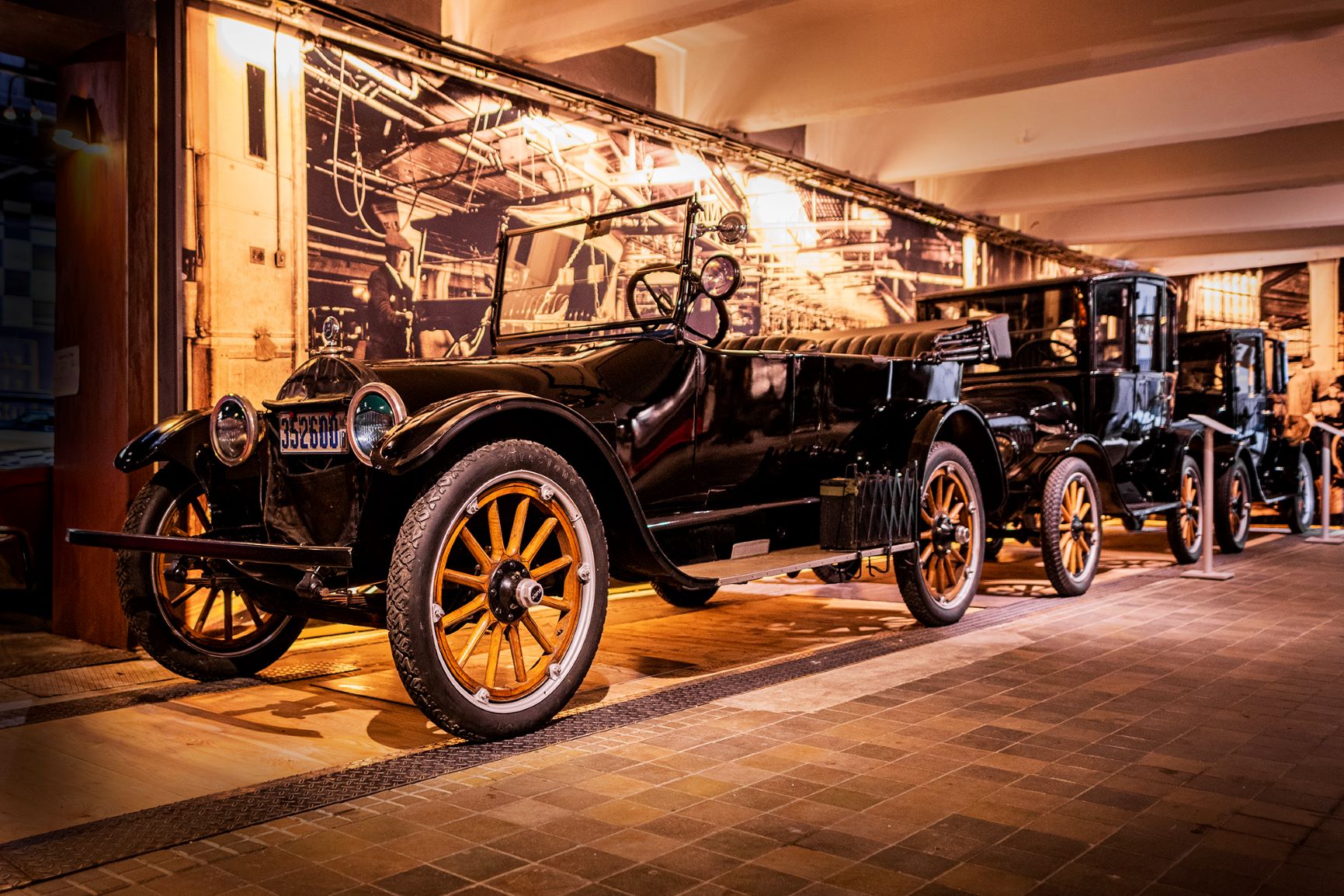 1918
Date of manufacture

4,0l
Engine capacity

77 691
Units manufactured
It's clear the Buick is beeing look afer well :)


Next car